Board of Directors
Nasim Khanam
FINANCE /EXECUTIVE DIRECTOR
A graduate of "University of Southern Queensland" in 1986 and "Australia Business School, The Secretarial Finishing of Western Australia" in 1990, holding Degree of Bachelor Management Honors with 2nd Class Upper Division and Diploma in Secretarial Course respectively. Being very ambitious Business woman, in 2003 she has become an IT ENTREPRENEUR by starting Nasim Technologies Sdn Bhd. Furthermore, in year 2006, she has worked with Inai Kiara Sdn Bhd as Audit Manager and later been transfer to set up Fuel Department to handle all operation issues of vessels, Suppliers and Oil Refineraries. Being Operation Manager she oversees the daily operations of all sites projects, planning, cordinating, monitoring audit, and general management that report to the Board of Director With her Strong personalities she is very prompt in her leadership where her excellence come from her effevtive communication & interpersonal skills, her postive reaction to pressure with her problem-solving skills, and her Strict Time management to be able deliver before deadlines. She has gained experience in a variety of settings companies, both in the Malaysia and internationally. She welcomes challenges and readily assumes responsibility.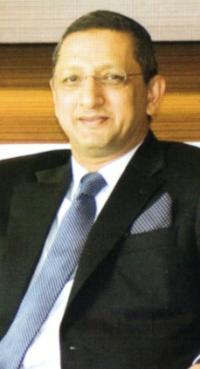 Associate Professor
Dato'Dr. Ayub Mohamad Khan
Chairman
Associate Professor Dato' Dr. Ayub Mohamad Khan Born in 18th May 1961 with an Afghan origin. Has more than 27 years of experience of various construction and Development, Commercial law and international trades. Throughout his career he has participated in the complete life cycle of project in design, development, testing and development phases. With his excellent ability in international Negotiation throughout litigation, Management, project analysis and structure. Basically he expertly planned and coordinates detailed tasks within the quality standards, established deadlines and meetings Local Government from the Ministry and Foreign organization requirement. An enthusiastic with strong leadership and communication skills. Proven academic and curricular achievements, and possess the right technical and soft skills Managing the organization towards achieving his goals and objective.