Smart Card
NASIM Tech
. is a wireless platform provider that helps companies to extend their existing content and E-commerce to all wireless devices quickly and profitably. The scalable 2Roam platform is designed to address the revenue and business goals of its customers by easily integrating wireless E-commerce, advertising, and E-marketing programs and services, while providing them with complete control of their brand.
We give you the best, most efficient and most reliable, yet affordable, secured access control solution.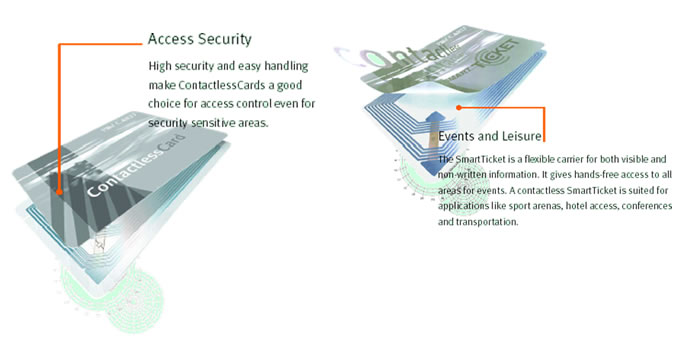 Contact less and Micro-Processor Based Smart Card Solutions
The origin of Smart Cards began when consumer requirements for convenience and security outpaced the capabilities of magnetic stripe cards. Providing increased data storage and added security, Smart Cards were introduced in Europe in the early 1980's as stored value cards for payphones. These early smart cards were disposable, and were an effective means to reduce losses.
Today's Smart Cards are re-usable, hold large quantities of data, speed transaction times, identify the cardholder, and even provide loyalty benefits. And this is only the beginning of the age of Smart Cards.
We at
NASIM Tech
. provide complete Contactless and Micro-Processor Based Smart Card solutions. The benefits of our Smart Cards, in comparison with the standard Smart Cards are:
We study your actual organization needs and we provide you with adapted solutions. Some of our
benchmark
applications are: (click for more info)